Man oh man this month. SO MANY BOOKS. I read more than I think I ever did in one month, and that is also why I am currently ten books ahead of my goodreads challenge. I read all of the books from my TBR from last month, except for one. I started reading The Savage Detectives by Roberto Bolaño and quit after like 19 pages, it just wasn't for me. The characters did not grab my attention and the story wasn't really interesting either. So then I saw that at the mini library on the camping place, there was a book that looked interesting. It was Starter For Ten by David Nicholls, and I really enjoyed it. So I swapped those books. I don't regret a thing.
Let's see what I read this month, both on audiobook and physical copies.
Red Queen by Victoria Aveyard ★★★★★ 
I reread this book because I wanted to read the next book in the series. This book if amazing, it is full of betrayal and you will not see it coming. Even I didn't and I read the book already (I kinda forgot how it ended). The world is just so remarkable and interesting and I love the characters. Definitely recommend!
Fairest by Marissa Meyer ★★★☆ (which means 3.5)
This book is actually a companion novel to Marissa Meyer's Lunar Chronicles. I LOVE THE LUNAR CHRONICLES! It is so good. But sadly this book did not uphold my expectations. I really hated Levana's character (which makes sense though, she's the evil queen) and I hated the things she did. It made me cringe so much at some points, I just needed to stop. If you read it you probably know which moments I mean. I did love however that you got more background on Levana and Luna and also a little bit of Cinder and Winter.
Graduation Day by Joelle Charbonneau ★★★★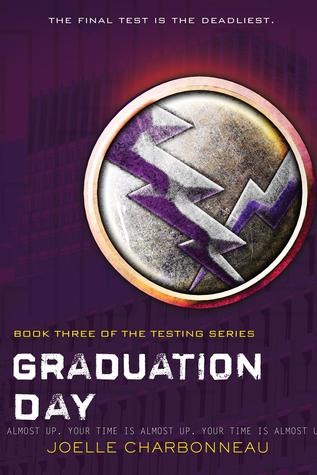 This is part three in The Testing series. I love how action paced this book is, and I like the characters. The world in which it is set is a dystopian one, and of course there has to be a rebellion and cruel government that has to be taken down. So a lot of clichés but still worth the read. If you love Dystopic YA books, this is the series to read!
Pride and Prejudice by Jane Austen ★★★★★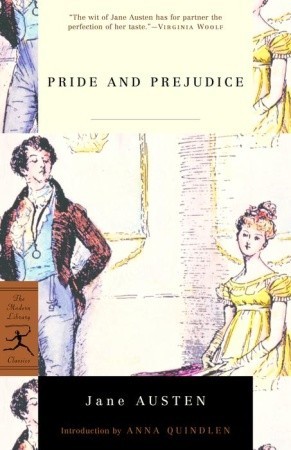 This book I read for the Austentations book club from Zoë from readbyzoe. I never have loved classics, I thought they were difficult and slow, but I tried some anyway. But this book, o my god it is amazing. You have to get into it but once you are it reads fast and the story is good and I LOVE the characters. I read the e-book and the audiobook simultaneously but that didn't work very well because I needed to pause the audiobook every time I lost track of the pages. So in the end I just listened to the audiobook. AND I LOVED IT. I can't wait to read more from Jane Austen.
Ten Thousand Skies Above You by Claudia Gray ★★★★★
This book is the second book in the Firebird series. It is about dimension travelling and I loved how different and interesting all of the dimensions were. It's about Marguerite, who tries to save the love of her life, and to do that she has to travel through other dimensions and collect pieces of his soul or whatever they call it.
Dreams
of Gods and Monsters by Laini Taylor ★★★★★
The conclusion to the Daughter of Smoke and Bone series and it was definitely worth. This series is so good. The world is amazing and the characters are amazing and it is amazingly written. Everything is amazing. I love Karou and Zuzanna and they will both be two of my favourite characters ever. If you want to know what it is about it's about angels, monsters, war, a blue haired pretty girl who falls in love with an angel, friendship, death and resurrection, different worlds, flying through portals. AND of course my OTP Siri+Liraz ❤ ❤ They're so cute!!
Winter by Marissa Meyer ★★★★★
If I could give more than five stars I would, because what a roller coaster. IT IS AMAZING. Over eight-hundred pages and I read it in two days. If you never read the Lunar Chronicles (this is the last book) get your ass up and get the books because let me tell you, you need them in your life. I mean it's a fairytale retelling with a cyborg Cinderella, and it has space and moon people with magic abilities and princes and wars and wolf-men. Go read it. Now.
That Eye, the Sky by Tim Winton ★★
This book just didn't really do anything for me. It was really short, so that's a thing. But I kept checking how many pages I needed to read for it to finish, so I guess that says it all.
Legend by Marie Lu ★★★★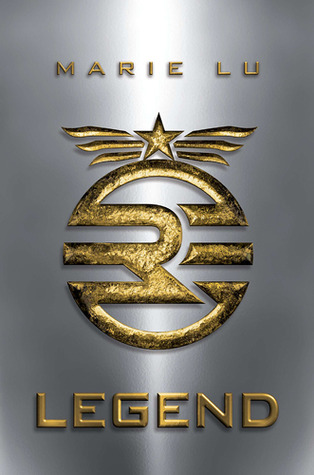 I had heard a lot about this book but never read it. It is again a dystopic book, but this time you read it from two perspectives. One is a criminal mastermind that hates the government and one is a prodigy child, top of her class soldier who works for the government. And there's a test, there always seems to be some kind of test to see whether kids are smart enough. Or am I just imagining things?
Starter For Ten by David Nicholls ★★★★ 
This book is about Brian, and he is a student. He drinks too much and falls in love with a girl he can't get. But he also loves quizzes. He want's to participate in a tv program with other students that tests their knowledge. This book is full of random facts. I really enjoyed reading this book, it is easy to read and also quite funny.
Passenger by Alexandra Bracken ★★★★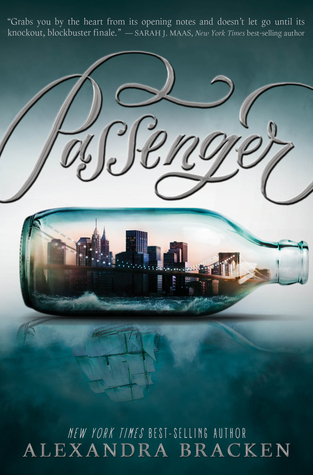 Again a book I heard a lot of, but never read before. This is a story about time travel and is not only a very enjoyable read but will also make you think about the norms and ways in the past. I love Etta as a character and I will definitely read the next book in this series. I recommend!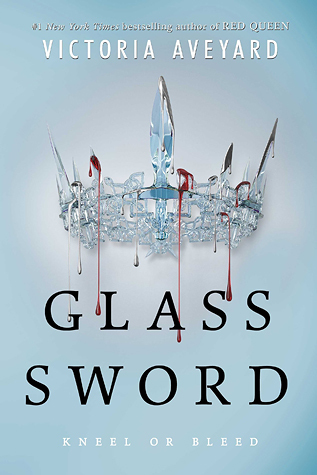 Glass Sword by Victoria Aveyard ★★★★
So I am finally at the end of this seemingly endless list. Glass Sword is the second book in the Red Queen series. If you remember the first book was at the top of this list. For some reason, when I was about halfway I just could not read more than one chapter at a time. I really don't know why, because the story was really good. I just couldn't get through. Even though I think Mare started to more cruel towards the end, she did get better, and I really enjoyed reading this. I'm looking forward to the next book.
If I can count correctly (and I am pretty sure I can) I read 12 books this month! For next month I don't have really have a large TBR. There are a few books I will read:
1984 by George Orwell
The Heart Of Betrayal by Mary E. Pearson
Persuasion by Jane Austen
Sorry that was it. I read all the book that were on my shelves, there are almost none left. I will probably buy a few this month from my birthday money, but I am kinda broke. So maybe I'll borrow some from the library or from friends but I don't know which yet…
What did you read this month and which books are next on your TBR?