Book Travelling Thursday is hosted by  Danielle from Danielle's Book Blog and Catia from The Girl Who Read Too Much. You can find more info in their goodreads group. This week's theme is "A book that got me into reading".
For as  long as I can remember I have been a reader. However, during the first two years of high school I barely ever read because I didn't know what to read anymore. I had not yet discovered the YA genre, because there was no YA book section at my library! Then someone recommended a book to me, which you were allowed to read for my class, and I loved it. I had never read anything like it before. I am still confused as to why I was allowed to read it for my class, but who am I to complain?
The Original Cover & The Dutch Cover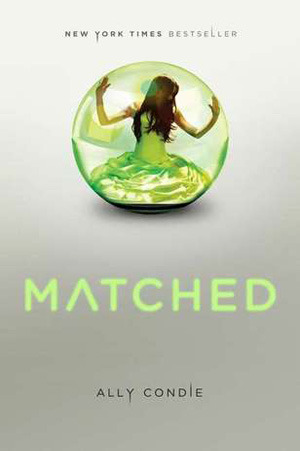 This is actually the same as the Dutch edition
My Favourite Cover
I really like this cover but it also doesn't really fit the story, so I'm a little torn. I do like the whole idea behind the cover and the way it is executed, it just looks a little bit too much like a contemporary book.
So my first place is for the original cover.
My Least Favourite Cover(s)
I would never pick up this book if the cover looked like either of the ones above. By the way, what happened to Ally Condies name?
What is your favourite cover?