Top Ten Tuesday is a weekly returning meme by The Broke and the Bookish, and this week's theme is "Top Ten Books I'm Looking Forward To For The First Half Of 2017"
I don't know about you, but I don't really follow new releases closely, so I've been scouring the internet and have found some:
Strange the Dreamer by Laini Taylor
Daughter of Smoke and Bone was so good and the blurb of this book sounds amazing as well so I just need to read it. Goodreads
Out on March 28th.
Wayfarer by Alexandra Bracken
Wayfarer is the second book in a trilogy, the first book is called Passenger, and it is about timetravel and it has amazing characters. Goodreads
Out on January 3rd.
Empress of A Thousand Skies by Rhoda Belleza
I've never read anything by this author, but the cover, the blurb and the amazing reviews have gotten me really interested! It's also sci-fi, which is a genre I would like to explore more. Goodreads
Out on February 7th.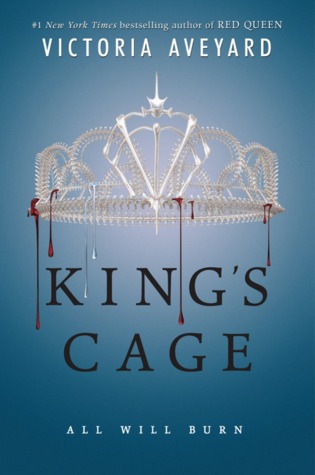 King's Cage by Victoria Aveyard
Even though Glass Sword was a little disappointing and annoying at times, I look forward to continuing with this series. The first book in the series is Glass Sword. Goodreads
Out on February 7th.
Well.. that was all I could think of and find. I've got a lot of 2016 (and earlier) releases to catch up with. There are also some books coming out that I read as an ARC and really enjoyed. So I can't wait for them to come out so I can discuss it with you!
The One Memory of Flora Banks (goodreads) and Hold Back The Stars (goodreads) you can now win in my giveaway! They were 4 (in hindsight I should have given it 4.5 stars) or 5 star reads for me so I can't wait for the rest of the world to read them.
Someone else's Summer is the perfect summer read, it comes out in May. Goodreads
Zenn Diagram is a cute contemporary, which will probably steal your heart. Goodreads
I realize that I only have 8 books, it's a top 8 then?
What is on your anticipated releases list of 2017?